An Introduction to English Phrasal Verbs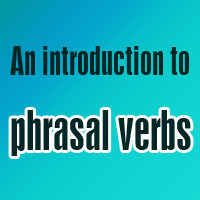 Do you find learning phrasal verbs difficult? Would you like to know more about them, and how they are used? Phrasal verbs are a very important part of the English language. So how do you best learn them?
Underlined
words are explained at the bottom of this post.
What are phrasal verbs?
A phrasal verb (also called multi-word verb) consist